Online Booking
Time for caregivers is precious. So why waste time on the phone if your visitors are able to book a visiting slot online through your own branded app, by Amnexis.

Safe Access
Our app allows you to stay in full control. Visitors will send you their credentials through the app, so you are fully informed who is coming. All you have to do is verify each visitor's identity. You will also be able to check their covid test results or vaccination status through the app. This saves you admin time and provides security.

Messaging
You are able to reach out to your visitors and relatives of patients through the app in real time. This means optimized communication and direct access, but also increased safety and happier patients and residents.

Dashboard
We give you your own customized dashboard. You can set visiting times and also adjust access requirements during the pandemic, anytime. This makes the app a fully dynamic tool and enables you to adjust in the face of future mutations and changing regulatory requirements.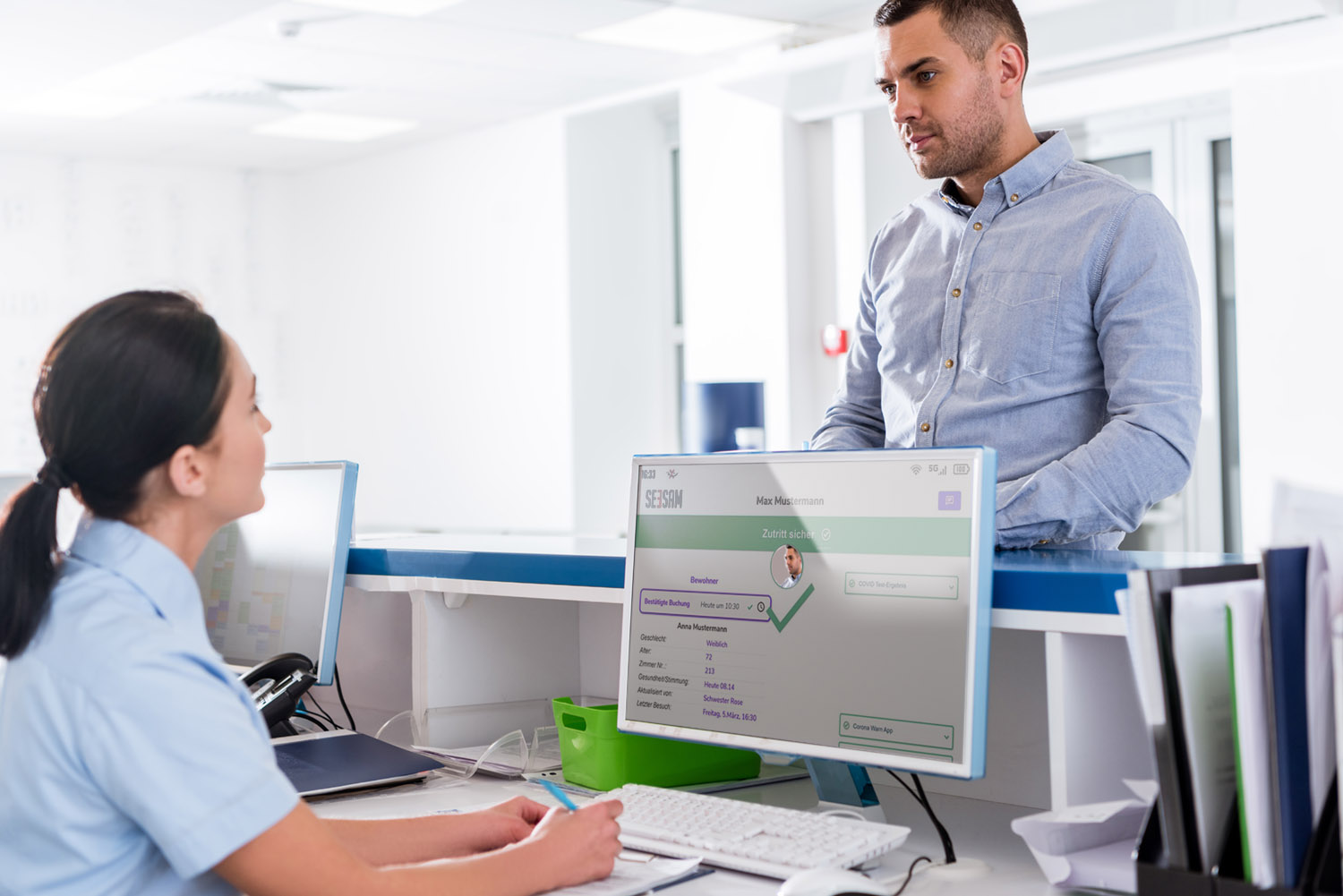 The Best For 

SAFE ACCESS
The Amnexis Visitors App is designed to save precious time for healthcare personnel, allowing visitors and relatives to access appointments exclusively online, not wasting the precious time of caregivers on the phone. The app also works as health pass during the pandemic, requiring the user to demonstrate valid negative test and/or proof of vaccination before they are allowed to visit.
BENEFITS & FEATURES:

Highest degree of safety for patients and staff through the health pass.
Time gains for staff through the reduction of administrative tasks for arranging visits.
Transparent visitor documentation.
Easy to install & cost efficient.
Online-visit scheduling.
Check of infection risks for visitors and staff.
Easy to use dashboard for staff.
Direct & real time communication between healthcare facility and visitors/relatives.
Let's Talk
__

Interested in improving your processes and making life easier for your staff ?
Send us a message and we will be in touch.